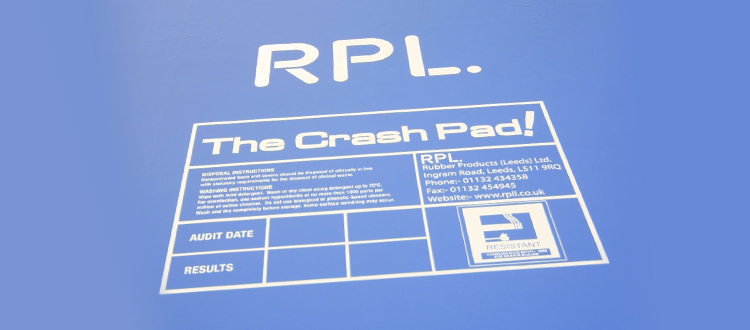 We are getting near to the launch of The Crash Pad Mattress. What is The Crash Pad Mattress I hear you all ask?
The Crash Pad is the trademark for a range of products aimed at the student market. We have a dedicated student mattress website and a twitter account at-
www.studentmattress.eu
rpl@rpllcrashpad
So have a look at the image/feel of the student site which we are promoting.
And please feel free to Tweet us on our Twitter Account
We have developed the mattresses to be as environmentally friendly as we can possibly make them. The solid foam core is made from a high quality high resilient foam which is trademarked, RichGuard. The foam is encased in a NHS quality, crib 5 fire retardant PU cover. So safety is also considered. The PU cover is vapour permeable, waterproof and anti bacterial all great attributes for the student market. The foam used is also anti bacterial and hypoallergenic.
If that is not enough the foam is naturally bed bug resistant as is the PU cover.
Most student mattresses have fixed non removable covers that can become stained and over time extremely unhygienic. The PU cover can be removed and washed up to 95* so any nasties can be simply washed away.
The mattress will therefore remain fresh and hygienic at all times. Also a lot of mattresses currently used in the student markets have coiled spring interiors. This coiled construction is unfortunately for the user a breeding ground for bed bugs as the coiled springs have numerous areas where the bed bugs can hide and breed and breed some more!!!
Solid foam mattresses are, as mentioned before, naturally bed bug resistant due to the close cell structure of the way foam is actually made. By changing the type of mattresses that large student institutions purchase and use we can, if  a solid foam mattress is used as a replacement, help to eliminate the epidemic problem of bed bug infestations.
As the outer cover can be removed and washed the foam core can, when the life span of the mattress has expired, simply be replaced and the cover retained and put onto a new foam inner core. The ability to simply replace the foam means that there will be a cost saving going forward for all student accommodation providers.
If the foam cores are still clean they can then be returned to RPL where we can recycle them to prevent mattresses being added to the massive land fill sites and thus helping the environment.
We will expand upon the other products available in future blogs but together The Crash Pad mattress can be the environmental, hygienic and bed bug solution for any future purchasers as well as a cost saving mattress for all student accommodation providers.