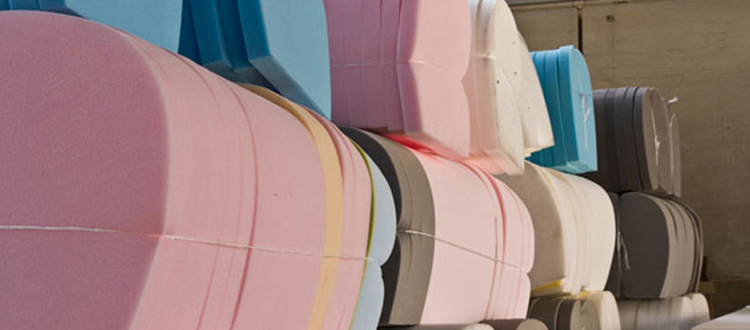 As you are all able to see Rubber Products (Leeds) Ltd website has had a major overall. We decided we needed to promote more of what we actually do…we needed to shout somewhat.
Hopefully our newly updated website will show any prospective customers that we truly are a traditional Foam Converter but with a bit of an edge. Our edge is that we can service a wide range of customer types and thus produce a variety of foam products.
The obvious customer for a Foam Converter is the furniture manufacturer, which of course we deal with. We produce all types of furniture foams from classic designs to cutting edge contemporary designs. We cut foam for sofas and chairs for the home and thousands of seat pads for the ever-expanding office furniture sector. Our furniture customers vary from the massive producers to the small one man band upholsterers.
But perhaps the less obvious is the soft play manufacturer with the numerous animal shapes, foam steps and massive foam cylinders.
If you are a gym goer than you are more than likely working out on a RPL gym mat. We cut reconstituted foam as it is firm and is ideal for gym mats. Reconstituted foam is a 'green' type of foam as it is made from all of our 'off-cuts' of foam recycled and glued back together again. If you are a rugby player you are probably 'tackling' one of our rugby tackle bags, which again we use reconstituted foam, or re-bounding off a goal post protector……….thank goodness or there would be more sore heads out there.
So hopefully the new website will inspire you to contact us to see what we can do to help you with any of your foam requirements.