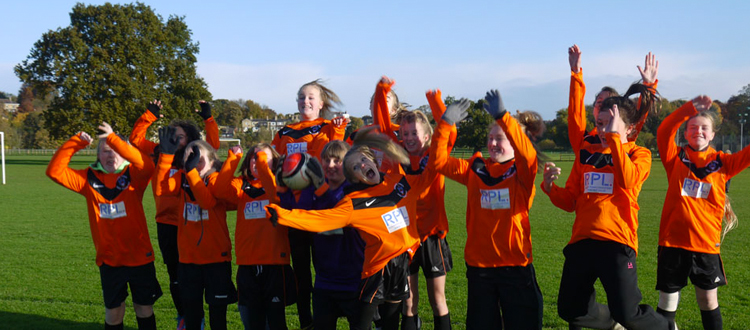 Wetherby Athletics u13 girls football have worked hard over the last couple of seasons to build and encourage girls football in the local community.
This hard work has been aided by the positive effect the Olympics has had on the profile of women's football.
RPL are pleased to be able to sponsor the provision of the new team shirts. Hopefully this will send out a positive message to all that girls football is a serious but fun game to play!
Louisa Barlow the team's midfield dynamo says "We have a great team and everyone plays an important role on the pitch. So far the seasons going well. We're really happy to get our new shirts rather than having to wear the boys hand me downs we had before! The whole team got to choose the shirt design in an X Factor style vote off!"